We're pleased to announce that Natalie Pilling has been appointed the CEO of EL Passion.
We kick off 2018 with the new CEO on board. Meet Natalie Pilling!
Natalie joined us in 2017 as the Chief Growth Officer, and since then has been leading our business development and marketing efforts as well as streamlining the processes around project management.
As you can see, we — EL Passion Team — know Natalie quite well already. We thought our blog is a perfect place to get you guys to know Natalie. Here we go!
Me: Congratulations on the new role, Natalie! How does it feel to be the CEO?
Natalie Pilling: I'm excited and honored to be asked to take this position. I feel that over the course of the last year I got to form a part of the amazing EL Passion Team. This makes the appointment feel not only rewarding but also very special and full of responsibility.
I'm eager to get to work on the goals I have set myself and the company. I'm very happy to share this journey with Karol, Grzesiek, and the whole EL Passion team.
What has been your journey so far? How did you come to become the new CEO of EL Passion?
I joined EL Passion to be CGO; a role that gave me the opportunity to combine the experience I gathered during my past jobs. At the time I joined EL Passion, we had no CEO. We split the CEO's responsibilities between Grzesiek, Karol and myself. My job, accomplishments, ideas and — I like to think that — the way I work convinced the shareholders to offer me the post of CEO.
If we want to look at the past, my professional journey started first in the corporate world with Strategy and Business Development at Siemens, and strategic consulting of corporate and medium-sized companies at Simon-Kucher & Partners.
Corporate reality proved to be too slow for me, and so I turned to the startup world. I moved to Berlin, where I worked for two startups.
The first one was a very early stage venture. It gave me the chance to see how to establish a business, create everything from scratch, and experiment. In the other one, Comtravo, I built the back-office functions (including finance, accounting, HR, and legal) at first, and then, when this was set up, I was responsible for sales enablement. This second role brought me closer to the developers' world, as I was acting as a Product Owner, and learnt what it means to build a new digital product. It was a hybrid position implementing Sales Team feedback into the company's product, while also supporting Sales in aligning their processes and materials with the product.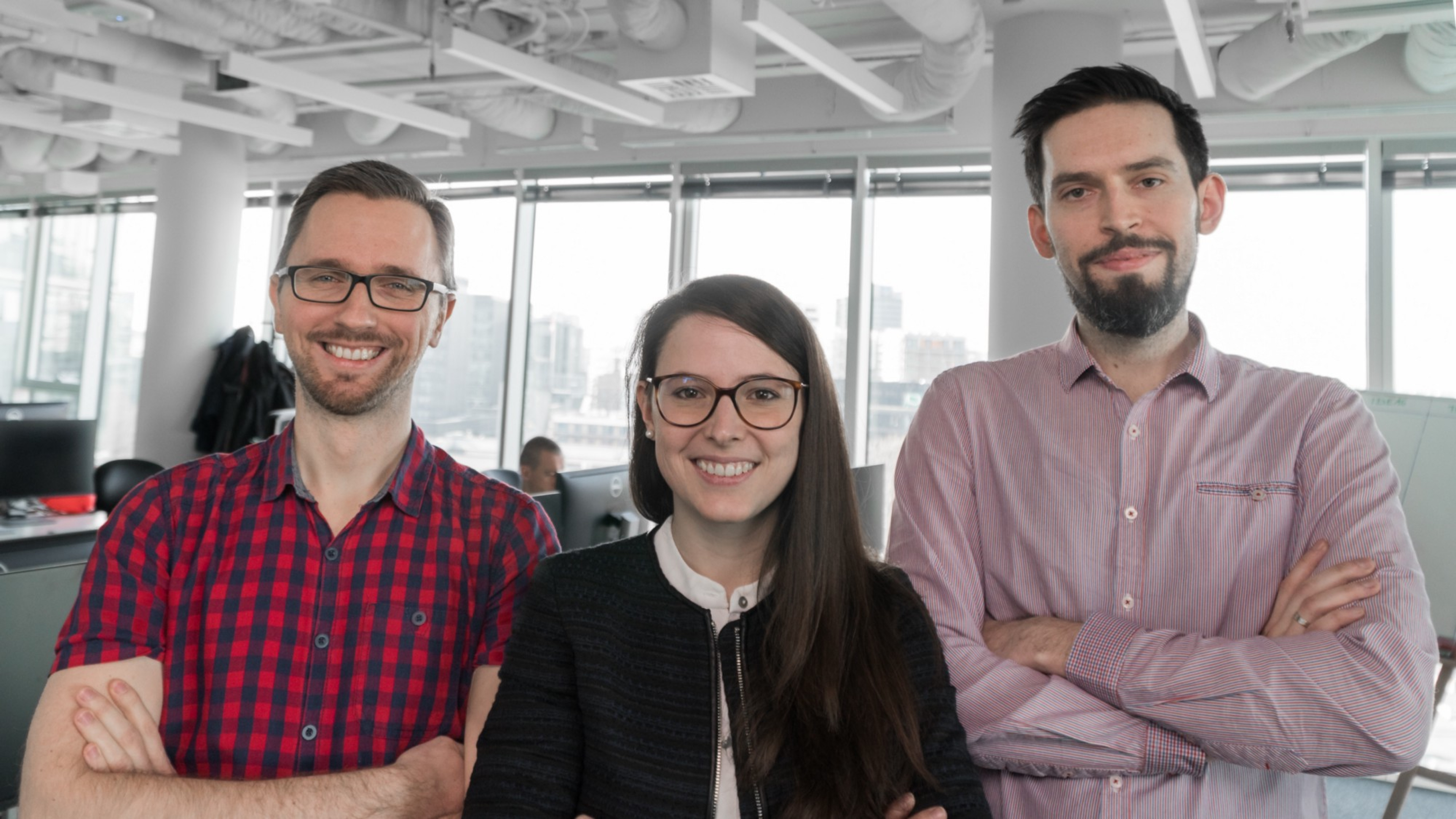 What plans do you have for advancing these things within EL Passion?
Considering our services, I'd like to expand our reach. My plan for EL Passion is to get new clients, both in numbers and in characteristics; work on new products; explore new technologies like blockchain. Not only will we, as a company, be able to do things that clients approach us with, but we also want to develop our skill set and offer the most recent and advanced solutions proactively.
As EL Passion grows I want to keep the atmosphere, work culture, and positive attitude towards learning. I can't imagine the company without our weekly Agile Brunches, workshops, R&D time and meetups. I will do my best to preserve the culture where you are inspired and motivated to learn; where you change projects regularly to develop and challenge your skills in different fields; where you can come and suggest something, and then be given a chance to work on it.
Do you see EL Passion's direction changing now that you are at the wheel?
I'd like to put more emphasis on clients who were not considering digital transformation at first. These are the cases when our expertise brings the most value. At the same time, our ever-growing offer is continuously getting better at responding to these complex needs.
Also, as EL Passion gets bigger, we are professionalizing our service. We've been known for our excellent processes in software development and design. As I joined the team, I started to align them with the business aspect; from simple things like documentation flow, to more complex like introducing the Customer Success role, redefining business development, or engaging the technical team in some of the business workflows. I'd like to continue improving our clients' overall experience as well as focus on sharing our learning culture with them.
That's all when it comes to EL Passion. Now, please, tell us something about yourself. Do you have any hobbies? How do you spend your free time?
I love to travel. I'm dreaming of visiting every country in the world. I've been to over 60 so far and I'm already planning the next trip.
I'm also a language geek. I'm fluent in 4 languages, and can communicate in 3 more. I have to admit, Polish has been the most challenging one. Believe me, I know what I'm talking about, I can speak some Chinese.
Thank you for your time, Natalie. Best wishes for continued success at EL Passion!