Digitalization of the healthcare industry opened up possibilities and space for new mHealth apps. Learn about the most popular types of healthcare apps and their core features.
Digital healthcare on the rise—Emerging mHealth Apps
You don't need a Foster Report to know that the HealthTech industry is growing rapidly. The pandemic has accelerated the digitalization of healthcare. According to an Accenture report, 62% of respondents would choose virtual health advisors and 57% would be open to remote health monitoring (1). In-house care is becoming a necessity, and more and more people need apps to deal with their physical and mental health.
We can distinguish a couple of HealthTech app types: telehealth, companion apps for wearable devices, and mental health applications. They, however, can be connected, as telehealth apps may utilize a wearable device to monitor vital signs for physicians to analyze; a mental app can apply a specialized wearable analyzing brainwave feedback (EEG) in Muse.
If you already chose the type of app you want to develop, learn about the essential aspect to consider with working on a HealthTech app.
Let's take a closer look at those types of digital healthcare apps in more detail and their core functionalities.
Telehealth & telemedicine
Telehealth is an umbrella term for all digitally performed activities in the field of medicine. While telemedicine refers to online appointments and remote monitoring, telemedicine includes administrative affairs as well.

Telemedicine is the cornerstone of digital healthcare, especially amid the pandemic.
As the pandemic continues, people tend to avoid hospitals, afraid that the virus might be more hazardous than their rashes or minor headaches, or even regular appointments. This approach can be potentially disastrous for patients with chronic diseases.
Telemedicine encompasses all patient-facing applications for managing appointments, verifying symptoms, asking medical questions, receiving e-prescriptions, and much more. With the fast adoption of those applications, mHealth app creators must gain the users' trust in the long-term perspective.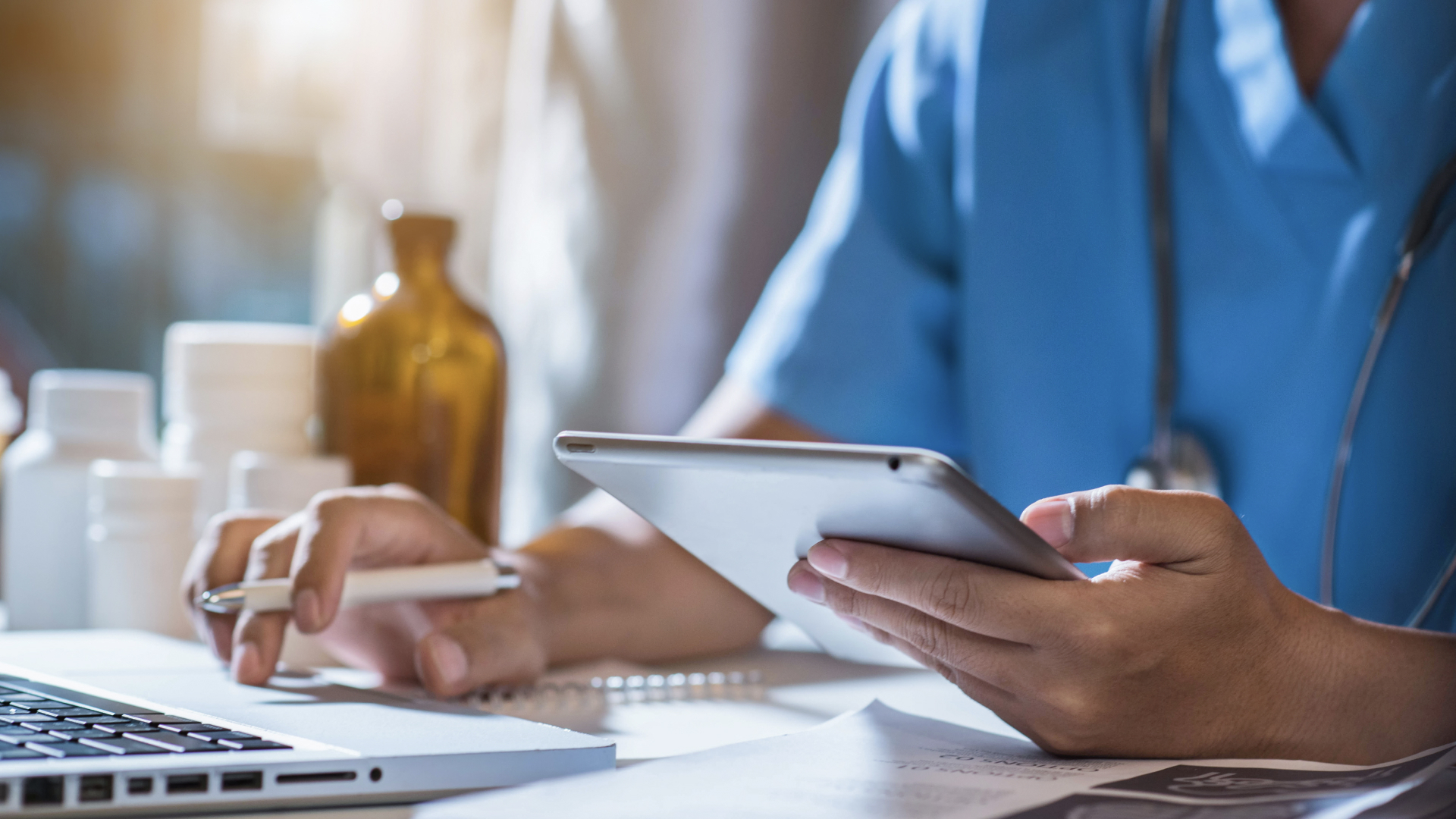 Apps for scheduling and conducting online appointments
Scheduling and conducting online appointments is one of the essential parts of telemedicine. In a short period, it has become the norm in many countries. These apps bring hospitals and clinics closer to patients, from high-resolution cameras to comprehensive enterprise solutions, and provide the same quality of diagnosis as during in-person appointments.
Even before the pandemic, many healthcare providers enabled patients to schedule their appointments online, with the option to choose the location, specialization, specific physician, or even language. A step forward was the teleconsultations, now improved by video consultations. With the right equipment, doctors can look at your throat, measure temperature in real-time, and much more.
Medical diagnosis apps
Have you ever tried to self-diagnose yourself by searching for symptoms online? You wouldn't be the first nor the last; actually, this behavior has a name—cyberchondria. Self-diagnosis rarely results in anything positive, besides understanding that an appointment with a professional is required. However, mobile apps can help patients with diagnosis based on medical research and well-structured questions. Companies like Ada or Symptomate can help with verifying symptoms and getting first-hand answers to your medical questions.
E-prescription & medicine management apps
Taking the remote solutions a bit further, patients can now receive e-prescriptions provided by their doctors during online appointments. It's beneficial for those taking the prescription medication regularly, with the renewal of prescriptions as easy as a button click.
When you have your e-prescribed pills, you still need to remember to take them. Those who need to take lots of different medications daily, those whose life depends on regular intake of medicine can benefit from medicine management apps, such as Pilloxa. Mobile applications can send alerts at predefined times to ensure that the users will never miss a dose or a pill. Doctors can also view the consistency and intervene if needed, especially in the case of treating people with dementia.
The reminding aspect of mobile apps also can benefit people with chronic disease. Apart from remembering about taking pills, the app can check throughout the day to check the mood or note pain levels for people suffering from chronic pain.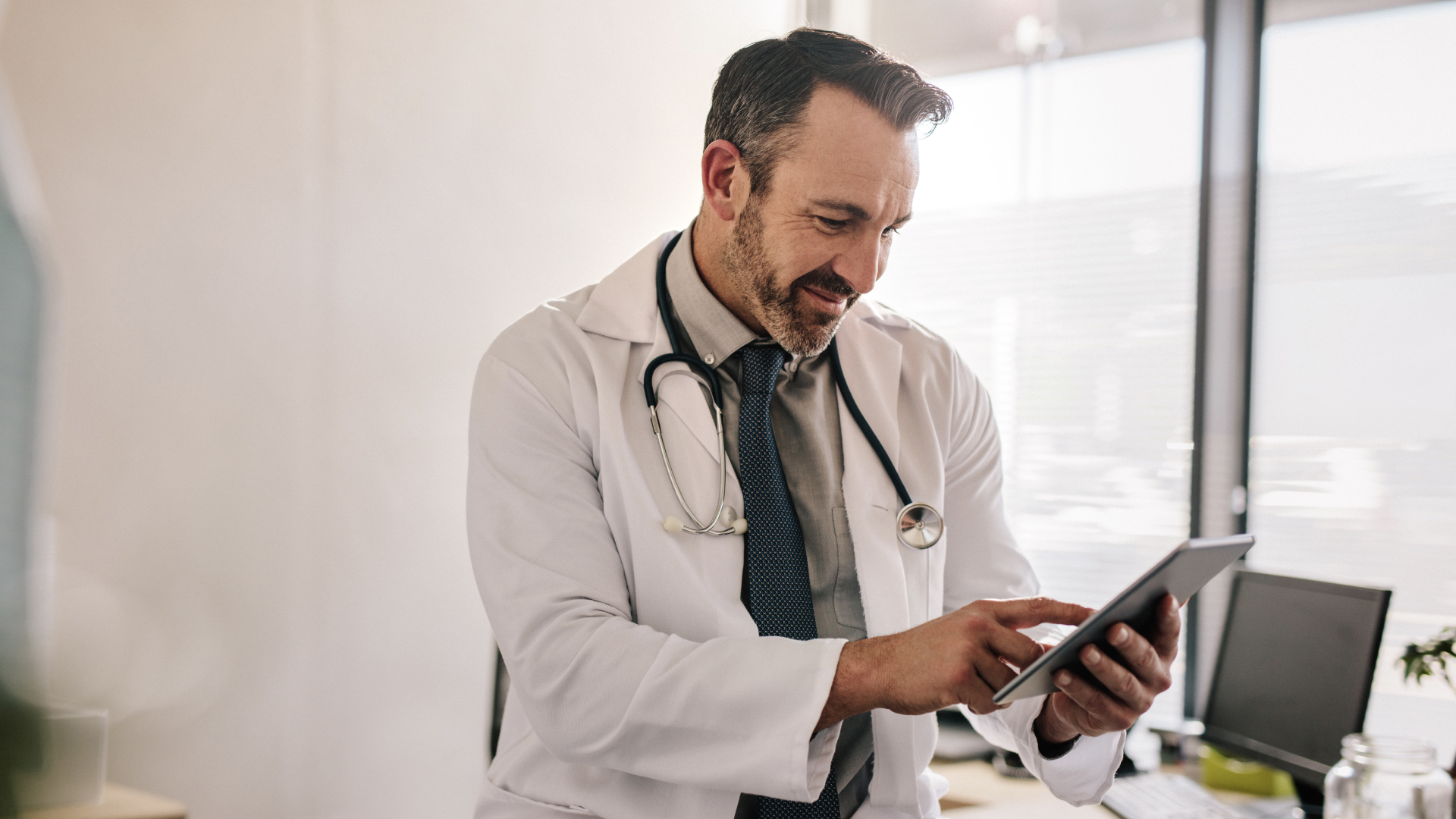 Wearables monitoring — health and fitness companion apps
A wearable device is connected to a smartphone or working on its own that can monitor various aspects of our lives, including our health. There are two main branches of wearables regarding health—monitoring vital signs and tracking fitness activities.
Everyone can benefit from health monitoring apps leveraging a wearable wristband or a smartwatch. These wearable devices can continuously monitor heart rate, pulse, sleep quality, glucose levels; some also feature an electrocardiogram or blood oxygen level meter. All that information is stored in the mobile apps that can be used by the patients to consciously react to changes in heart rate or improve sleep quality. Fall detectors and emergency calls could also prove life-saving, especially for the elderly living alone. Moreover, the data could be accessed by the doctors to make regular online appointments more data-driven.
The other application of wearable technology connected with mobile apps is fitness tracking. Again, the pandemic made us appreciate the ability to take long walks, ride a bike, or go for a jog. Regular sporting activities help to cope with stress, so while we might not have run outdoors as much, people still work out. And measuring progress, observing heart rate has been a part of that. At EL Passion, we are currently doing a sporting challenge called Activity—all for a good cause. We compete in teams and individually to walk, run, and ride as much as we can in a month, and the winning teams choose a charitable organization to which EL Passion will donate money. It helps with employee integration and bonding even in our remote times.
Mental health apps
Mental health apps may seem on the side of healthcare, but the pandemic reinforced their role in maintaining a healthy lifestyle. The devastating side effect of the COVID-19 pandemic is the increase of mental health-related problems, such as increased depression rates in young adults (2). Staying at home deprived of social contact and communication has already proved to have a devastating impact on people's psyche.
A couple of top-rated mindfulness apps, like Calm or Headspace, feature breathing exercises. On the other hand, some apps help you schedule an appointment with a therapist and meet with them remotely, just like with doctors.
So how to develop a healthcare app?
The pandemic made mHealth an even more thriving industry. Healthcare digital transformation opened up space for more and more apps, but with the growing possibility comes the responsibility to understand users' expectations.
More on developing a healthcare app and meeting those needs, you can learn from our article on how to design and develop a healthcare app.